If you need concrete spall repair across Oahu, from Honolulu to Waipahu or Pearl City and Mililani and beyond, contact Foundation Systems Hawaii at 808.833.7173 for reliable, affordable service.
What is Concrete Spalling?
Concrete spalling is a common issue in Oahu due to the island's unique climate, including high humidity and salt-laden air. Spalling occurs when the surface of concrete starts to flake, chip, or peel away. It's not just an aesthetic concern; it's a sign of structural damage. Neglecting spalling can lead to more extensive problems, making timely repair essential.
Our Concrete Spall Repair Services
At Foundation Systems Hawaii, we specialize in concrete spall repair with a commitment to delivering the highest quality workmanship. Our team of experts uses the latest techniques and materials to repair spalled concrete efficiently and effectively.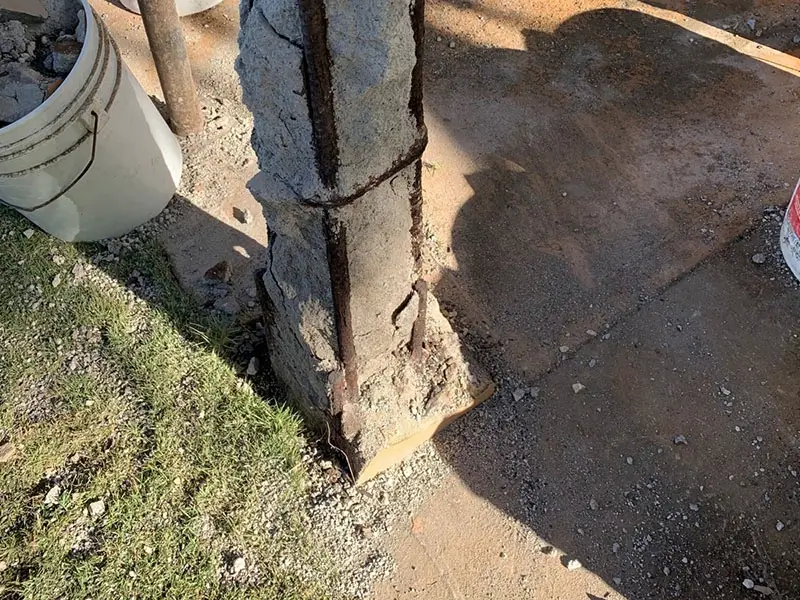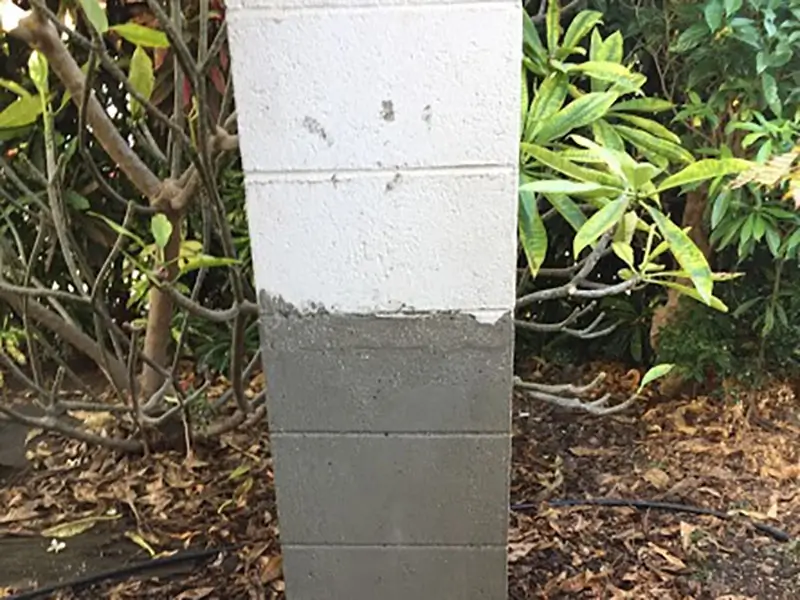 Inspection and Assessment: Our professionals will thoroughly inspect the affected areas to assess the extent of the damage. This evaluation helps us determine the best course of action.
Surface Preparation: We prepare the damaged area by removing loose and deteriorated concrete, ensuring a clean and stable surface for repairs.
Concrete Repair: Our experienced technicians use industry-leading materials and techniques to restore your concrete to its original strength and appearance. We pay close attention to detail, ensuring a seamless and long-lasting repair.
Surface Finish: Once the repair is complete, we will match the texture and finish of the repaired area to the surrounding concrete to ensure a uniform and aesthetically pleasing look.
Sealing and Protection: To prevent future spalling and damage, we can apply protective sealants to enhance the concrete's resilience against Oahu's unique environmental challenges.
Why Choose Foundation Systems Hawaii?
Expertise: With years of experience, our team is well-equipped to handle all types and sizes of concrete spall repairs.
Quality: We use high-quality materials and techniques to ensure lasting results.
Local Knowledge: Our deep understanding of Oahu's climate and soil conditions enables us to provide specialized solutions.
Customer Satisfaction: We are dedicated to exceeding our clients' expectations with top-notch service and a commitment to excellence.
Free Consultation: Contact us for a free geotechnical investigation to discuss your concrete spall repair needs.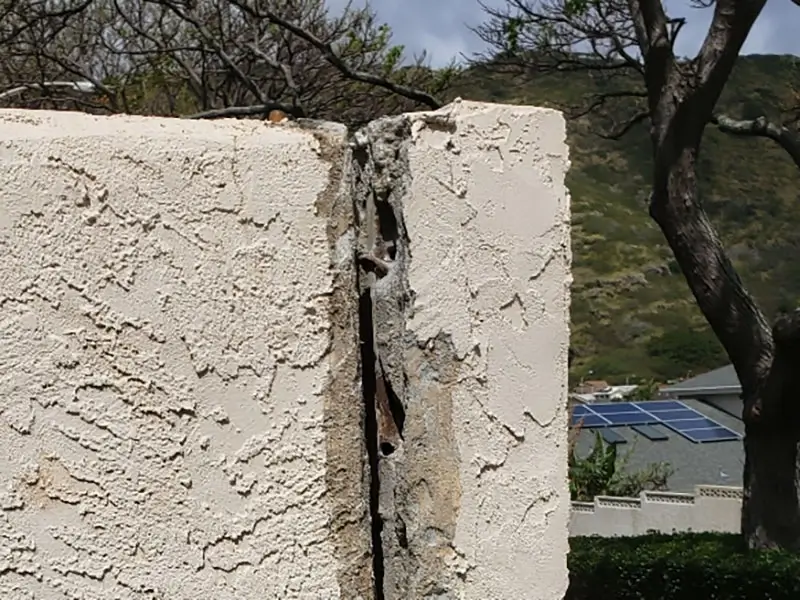 Contact Us for Concrete Spall Repair
When you choose Foundation Systems Hawaii for your concrete spall repair needs, you're choosing expertise, precision, and a lasting outdoor environment. We're here to provide the solutions that give you the confidence to build from the ground up. We offer free geotechnical investigations so we can provide you with the right solution, the first time. Get in touch with us today.