Quality Control and Testing
If you need concrete spall repair across Oahu, from Honolulu to Waipahu or Pearl City and Mililani and beyond, contact Foundation Systems Hawaii at 808.833.7173 for reliable, affordable service.
At Foundation Systems Hawaii, we believe that every project we undertake should meet the highest standards of quality and safety. Our commitment to quality is unwavering, and it underlies every aspect of our services, from initial assessments to the final implementation of solutions. We understand that quality control and testing are integral to achieving lasting results and the satisfaction of our valued customers.
The Importance of Quality Control
Quality control is a systematic approach to maintaining the desired level of quality in our services. It involves processes, checks, and inspections that help identify and rectify issues at every stage of a project. Quality control is essential for the following reasons:
Safety: Ensuring the safety of your property and its occupants is paramount. Quality control helps identify and mitigate potential safety hazards.
Durability: High-quality workmanship and materials are vital for the longevity of any structure. Our quality control measures aim to deliver lasting results.
Customer Satisfaction: Meeting and exceeding customer expectations is a top priority. Quality control ensures that the final product aligns with our customer's vision.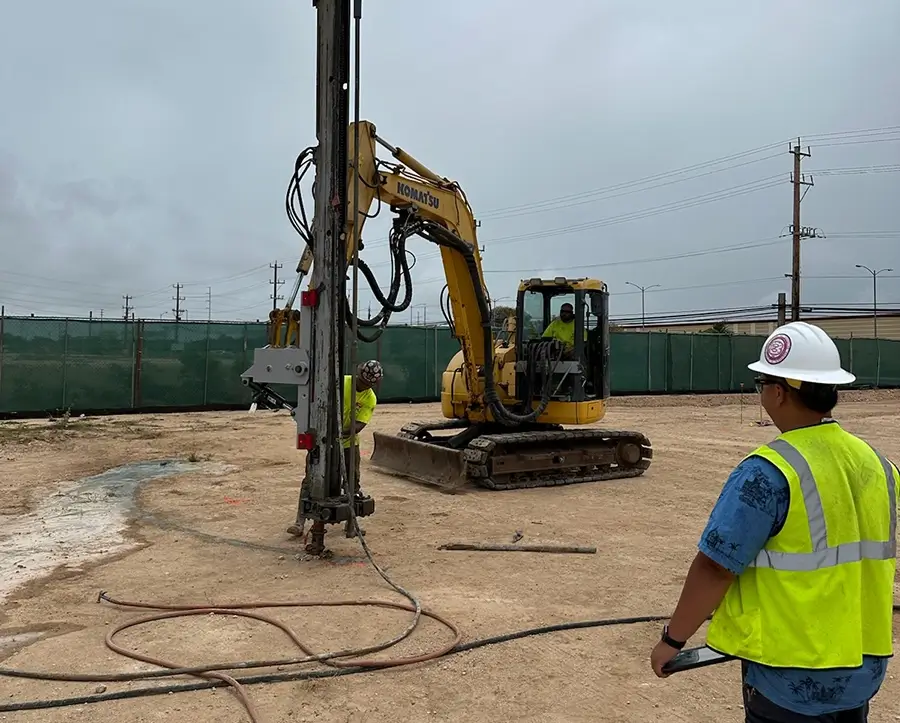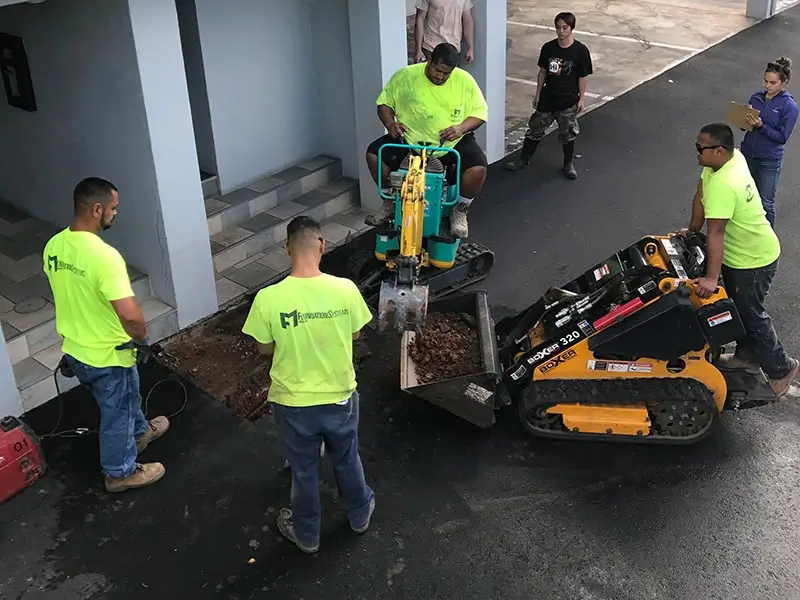 Our Testing and Inspection Services
Foundation Systems Hawaii offers a comprehensive range of testing and inspection services to guarantee the quality and safety of your project. These services include:
Foundation Inspection: Our experts will conduct a thorough, complementary geotechnical investigation

to assess the condition of your foundation and identify any potential issues. This is the first step in developing a tailored solution.

Load Testing: Load testing is crucial to evaluate the structural capacity of your foundation. We perform load tests to ensure that the foundation can withstand the expected load without any compromise in safety.
Material Quality Checks: We scrutinize the quality of materials used in your project, from the foundation to the finishing touches, to ensure that they meet the required standards.
Site Assessments: Our site assessments encompass a comprehensive evaluation of your property's specific conditions, including soil composition and drainage, to guide the foundation design and repair processes.
Moisture and Water Management Testing: For soil expansion prevention and foundation protection, we conduct moisture and water management testing to control and redirect water away from the foundation.
Quality Assurance: We implement a stringent quality assurance process to ensure that every aspect of your project complies with the highest industry standards.
Why Choose Foundation Systems Hawaii for Quality Control and Testing?
Local Expertise: Our team possesses in-depth knowledge of Oahu's unique climate, soil, and geological conditions, allowing us to provide specialized solutions.
Professional Team: Our skilled technicians and engineers are committed to delivering top-quality workmanship and excellent customer service.
Comprehensive Services: From quality control and testing to providing tailored foundation solutions, we offer a holistic approach to protect your property.
Customer Satisfaction: Your needs are our priority, and our solutions are customized to ensure your complete satisfaction.
Free Consultation: Contact us for a free geotechnical investigation to discuss your project's specific quality control and testing requirements.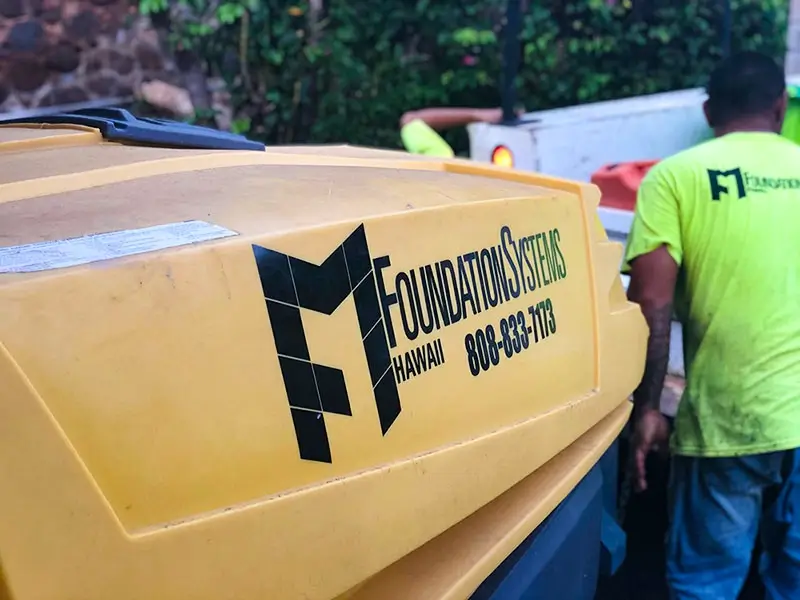 When you need quality control for your foundation or construction project, you can trust Foundation Systems Hawaii to provide the solutions required. We offer free geotechnical investigations so we can provide you with the right solution, the first time. Get in touch with us today.