If you need crack repair services across Oahu, from Honolulu to Hilo to Pearl City to Kailua and beyond, contact Foundation Systems Hawaii at 808.833.7173 for reliable, affordable service.
We understand the unique challenges posed by Hawaii's landscapes, including steep slopes and heavy rainfall, which can lead to soil erosion and property damage. Our team is committed to providing effective, sustainable solutions to safeguard your property and the environment.
The Importance of Foundation Crack Repair
Foundation cracks, whether small or large, should never be ignored. They can lead to serious structural problems and compromise the safety and value of your property. Here's why addressing foundation cracks promptly is essential:
Structural Integrity: Cracks can weaken the foundation and compromise the structural integrity of your property.
Water Intrusion: Cracks can allow water to seep into your foundation, causing further damage and creating an environment conducive to mold growth.
Property Value: Untreated foundation cracks can reduce the value of your property, making it difficult to sell in the future.
Safety: Cracks can lead to uneven floors, walls, and ceilings, posing safety hazards to occupants.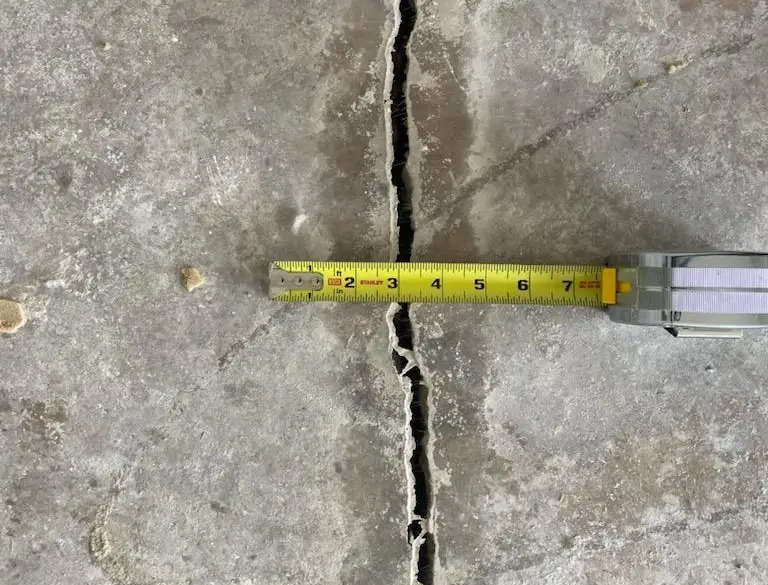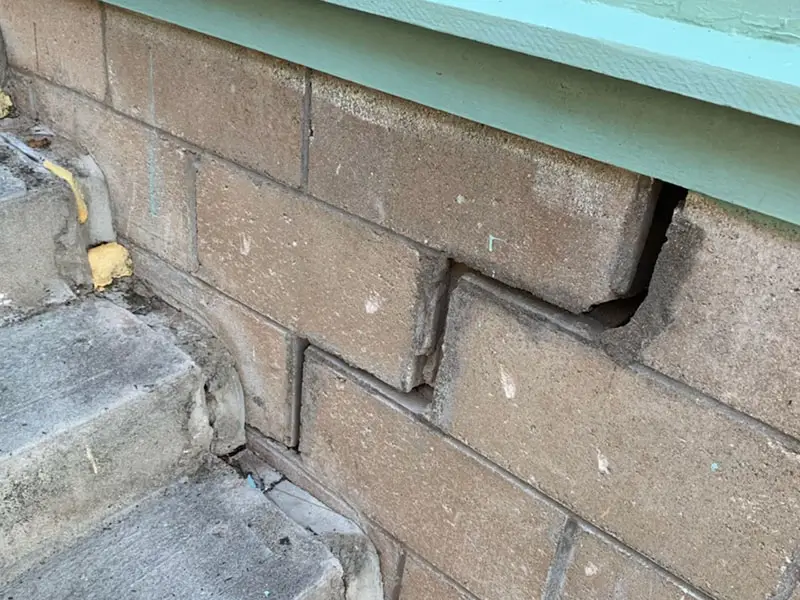 Our Foundation Crack Repair Services
At Foundation Systems Hawaii, we have a team of experienced professionals and state-of-the-art tools and techniques to address all types of foundation cracks. Our services include:
Foundation Assessment: Before recommending a specific repair solution, our experts will conduct a thorough complimentary geotechnical investigation

of your foundation to identify the type and extent of the damage.

Crack Injection: For minor cracks, we use high-quality epoxy or polyurethane injection to seal and stabilize the damaged area, preventing further water intrusion and structural damage.
Carbon Fiber Reinforcement: For more significant structural issues, we may recommend carbon fiber reinforcement to add strength and stability to your foundation. This is a non-invasive and cost-effective solution for certain types of cracks.
Foundation Waterproofing: In Hawaii's tropical climate, it's crucial to protect your foundation from water damage. Our waterproofing solutions help prevent future cracks and damage caused by moisture infiltration.
Helical Pile Installation: In cases of foundation settlement or movement, we offer helical pile installation to stabilize and lift the foundation to its original position.
Why Choose Foundation Systems Hawaii?
Local Expertise: We have a deep understanding of the unique geological and environmental factors in Hawaii, allowing us to tailor our solutions to your specific needs.
Experienced Team: Our team consists of highly trained professionals with years of experience in foundation repair.
Quality Materials: We use only the highest quality materials and cutting-edge techniques to ensure long-lasting results.
Customer Satisfaction: Your satisfaction is our priority. We work closely with you, keeping you informed at every step of the process.
Free Consultation: We offer complimentary geotechnical investigations to help you understand the scope of the work required.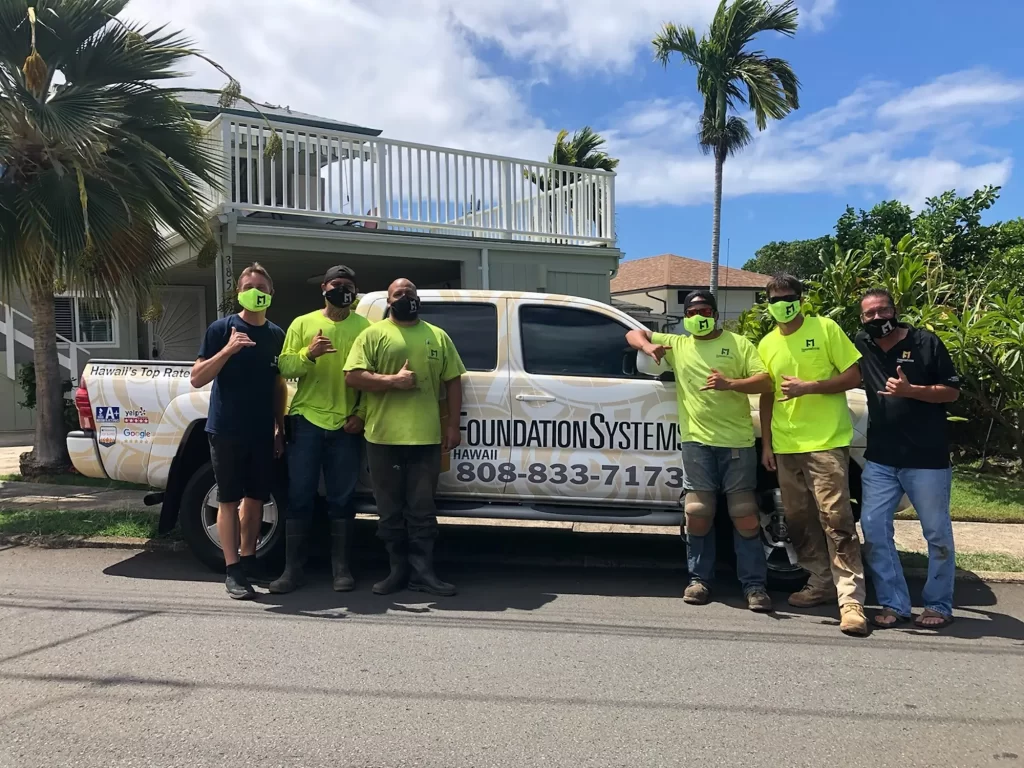 Don't let foundation cracks jeopardize the safety and value of your property – Contact Foundation Systems Hawaii today for expert foundation crack repair services you can trust. We're committed to keeping your property secure and providing peace of mind for homeowners and businesses throughout Oahu.
Give us a call or fill out a contact form today to schedule your free consultation and take the first step towards a secure and stable foundation.