If you need retaining wall installation and repair across Oahu, from Honolulu to Waipahu or Pearl City and Mililani and beyond, contact Foundation Systems Hawaii at 808.833.7173 for reliable, affordable service.
Retaining walls play a crucial role in supporting landscapes, preventing soil erosion, and enhancing the aesthetics of your outdoor spaces. Our expertise goes beyond foundation repair; we are also specialists in the installation and repair of retaining walls to protect and beautify your Oahu property.
Customized Retaining Wall Design
Limited access drilling, often referred to as restricted access drilling, involves the use of specialized equipment and techniques to perform drilling operations in areas with minimal space or restricted entry points. This method is particularly useful when traditional drilling methods are not feasible due to space limitations or when preserving the surrounding environment is essential.
Retaining Wall Installation
Our skilled professionals are experienced in installing retaining walls that provide stability to slopes, prevent soil erosion, and create tiered gardens or seating areas. We use high-quality materials and precise constructi­­on methods to ensure the longevity of your retaining wall.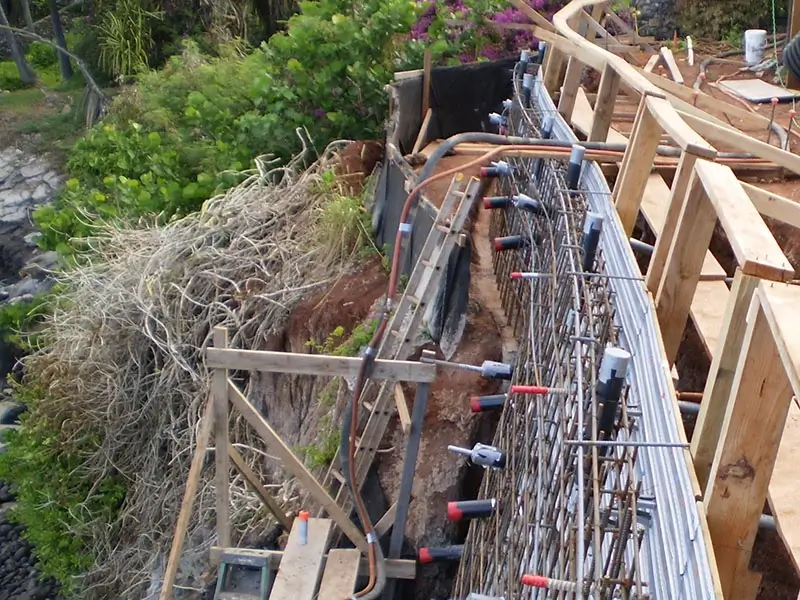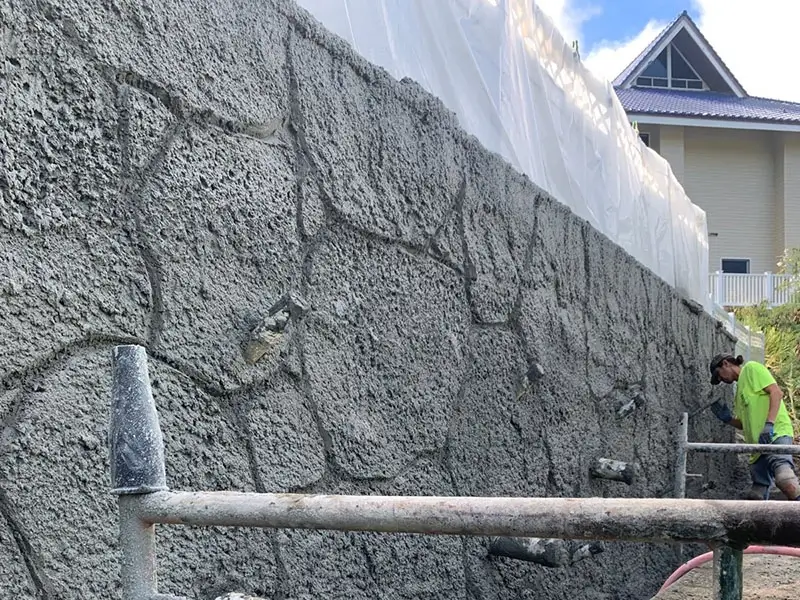 Over time, retaining walls can deteriorate due to factors like weather, water damage, or shifting soil. Our remedial repair services extend to retaining walls, where we assess the damage and provide tailored solutions to restore the integrity and appearance of your wall.
Effective drainage is essential for maintaining the longevity of retaining walls. We offer drainage solutions to prevent water buildup, which can lead to wall damage. Proper drainage ensures that your retaining walls remain secure and durable.
Why Choose Foundation Systems Hawaii?
Expertise: With years of experience in foundation and retaining wall services, we have the knowledge and skills to handle a wide range of projects.
Customized Solutions: We believe in tailoring our retaining wall services to match the unique needs of your property, ensuring both functionality and aesthetics.
Quality Materials: We use high-quality materials and construction methods to guarantee the longevity and durability of your retaining walls.
Customer Satisfaction: Your satisfaction is our priority. We are dedicated to providing exceptional service and ensuring the stability and beauty of your outdoor spaces.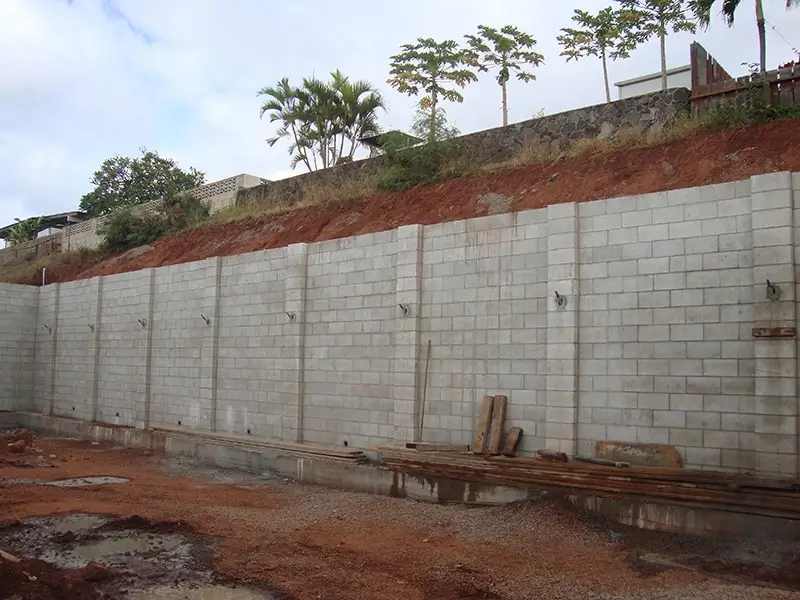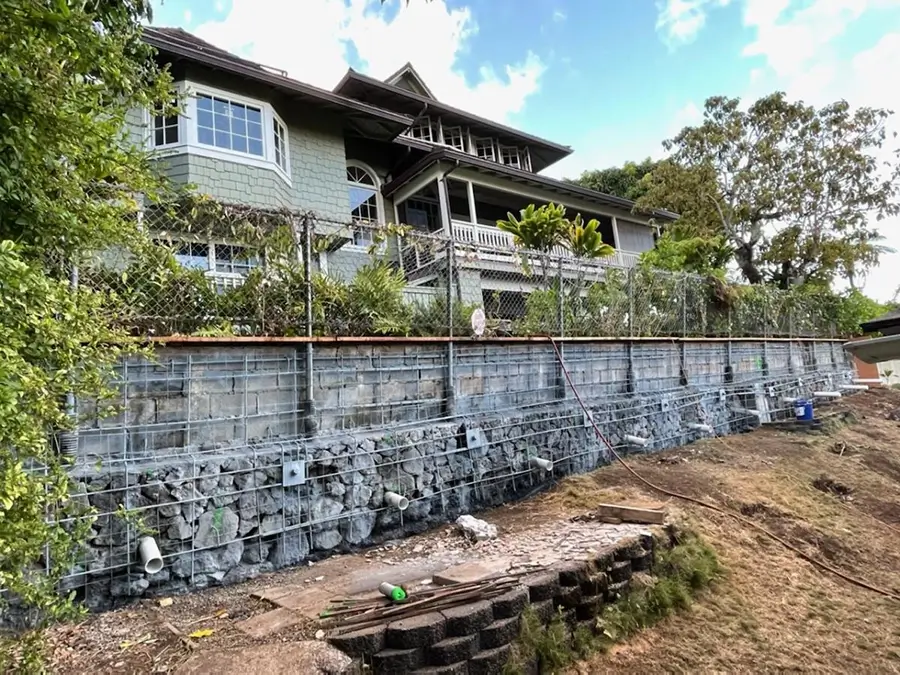 Contact Us for Retaining Wall Solutions
When you choose Foundation Systems Hawaii for your retaining wall needs, you're choosing expertise, precision, and a lasting outdoor environment. Contact us today to discuss your retaining wall project, request a quote, or schedule an on-site consultation. We look forward to helping you create beautiful and stable outdoor spaces that enhance the value and beauty of your property.
Foundation Systems Hawaii understands the unique geological challenges of Hawaii and offers tailored retaining wall installation and repairs that prioritize safety, efficiency, and structural integrity. Whether you're embarking on a new construction project or need to address existing earth retention and shoring concerns, contact Foundation Systems Hawaii today. We're here to provide the solutions that give you the confidence to build from the ground up. We offer free geotechnical investigations so we can provide you with the right solution, the first time. Get in touch with us today.